A family owned facility
Sea Breeze Hotel is a family owned facility on the northern side of the island in the village of Mastichari. The island's second-largest harbor, Mastichari is a lively fishing village that every summer becomes a magnet for those in search of truly authentic tastes and traditions. Mastichari is the seaside settlement of Antimachia, and here in this village with the island's largest population of fishermen, fresh fish is king, with dozens of seaside fish "tavernas" serving up the daily catch, nothing but fresh and delicious.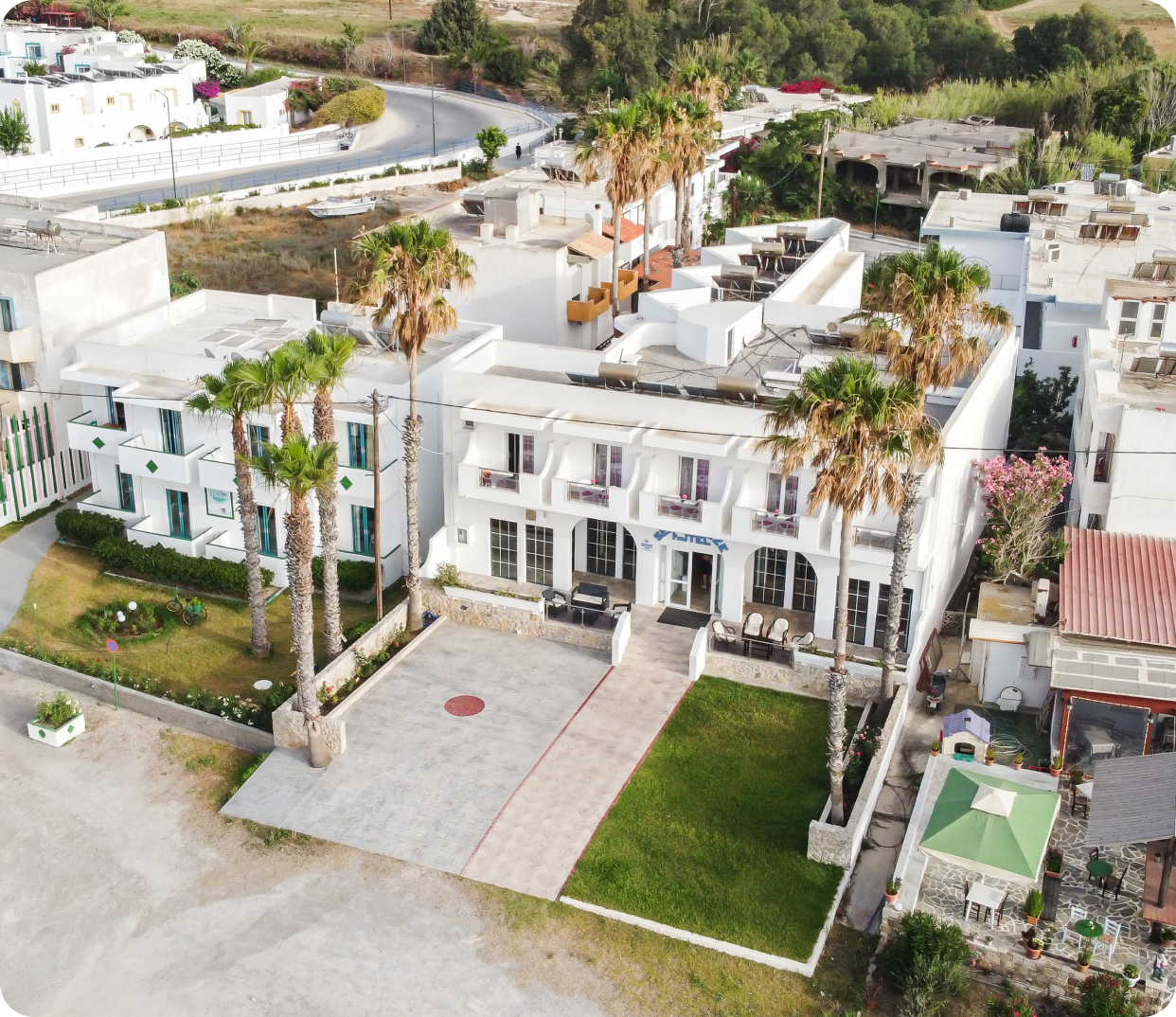 Great location
Our hotel rooms and apartments offer excellent accommodation options, while Mastichari is a great base for exploring the nearby islands of Kalymnos, Pserimos and Leros on small privately-owned boats serving as water taxis. Mastichari was built in 1926, is 22 kilometers away from the town of Kos and roughly 6 kilometers away from the international airport Kos (about 10min by car).

The village is rather small and is pretty much covered on foot in a very short time. It is a quiet place, children friendly and basically a fantastic place to calm down and relax while enjoying the weather and the beautiful beach.
A few steps from the sea
Our Hotel is next to quiet neighborhood next to the sea with big rooms and lovely outside space, amazing breakfast out site in our lovely garden with a lot of bananas trees, papayas trees and lemons trees. We have big free private parking area for our guest where car leave there rent a car or motors.

We provide free WiFi and Terrace, air-conditioned rooms, bathroom with free toiletries and a hairdryer.

All rooms are equipped with fresh clean bed linen and towels, with a fridge, electric tea and coffee pot, all rooms offer a nice big balcony and some of them have a sea view looking to the harbor.